ID #1040
I'm having trouble with the video option for my ad.
You will need to have a video posted on St. Louis Musicians Network or some other service.  Here are the two most common methods of taking a video and including it within your ad.
---
St. Louis Musicians Network instructions (www.stlmusicnetwork.com)
We'll assume you already have the video posted to your profile.
Step #1 - Click the "Embed" link while looking at the video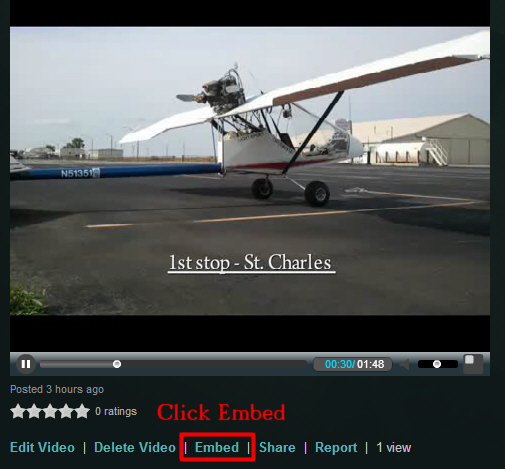 Step #2 - Copy the code that will show (highlight with mouse then "Ctrl+C")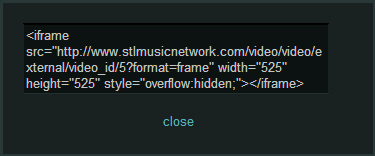 Go back to the ad posting form and paste your code into the ad

Then hit OK and the ad will be shown once posted.  (It may not display when first shown but as long as you see the block where it would be, it worked - you can refresh your page and it will show)
---
YouTube Instructions
(subject to change - I've updated this 5 times as YouTube changes things almost monthly)
-------------------------------
Step #1 - Make sure you are viewing the individual video and not within a channel.  If you don't see the share button, click the title of the video.  Click "Share".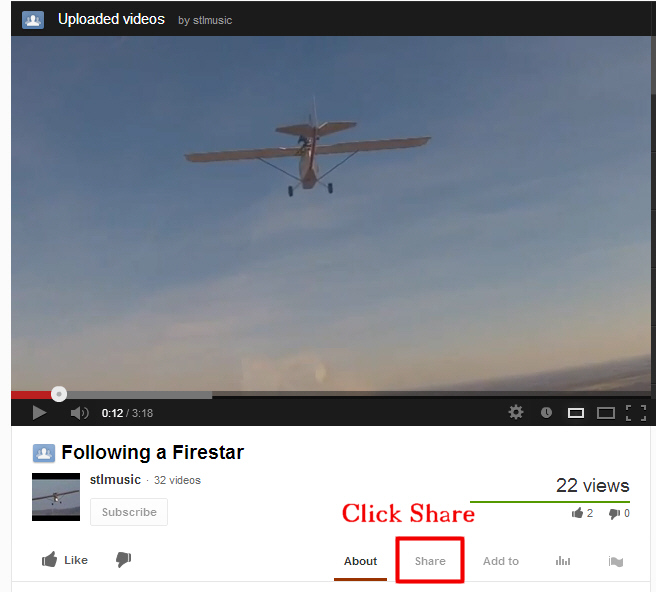 Step #2 - Click "Embed".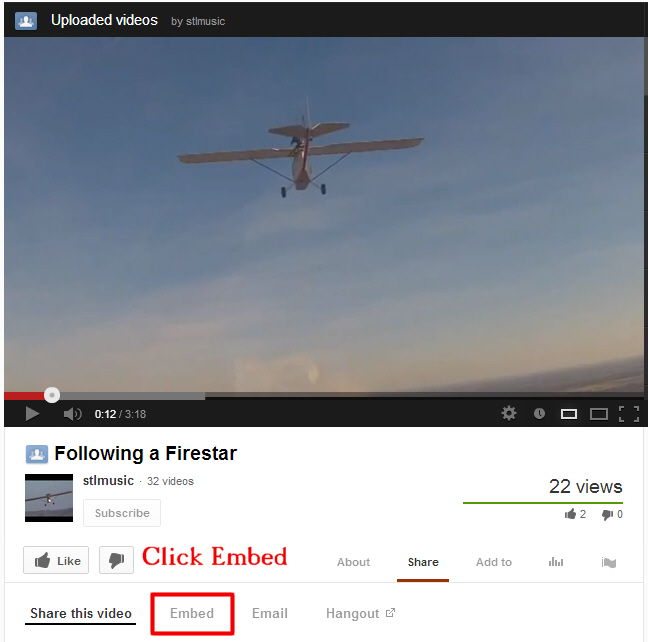 Step #3 & #4 - Select the proper size (smallest) and copy the code.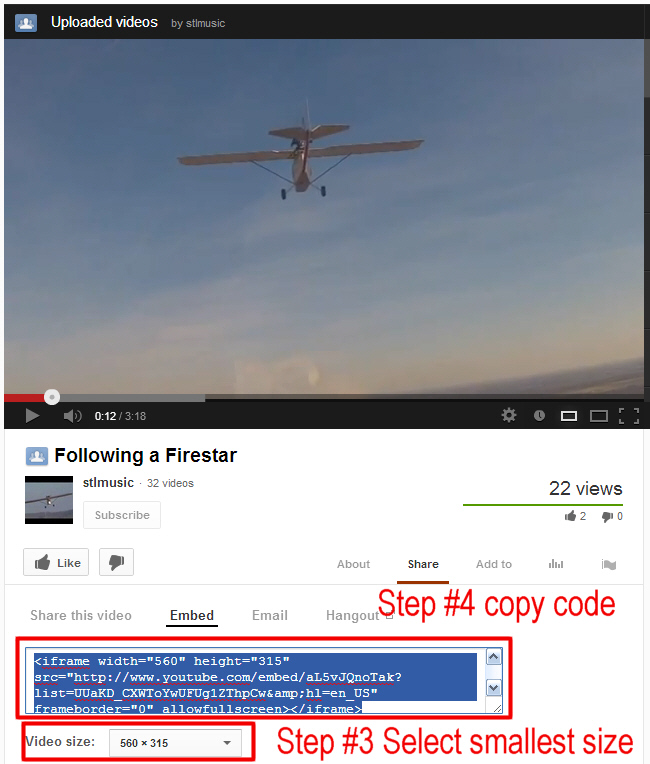 When you submit the ad, don't be surprised if the video doesn't show right away and all you see is a spot where it would normally be.  This is expected with some browsers.  Refreshing the screen will ususally take care of this and it won't be an issue when someone views your ad for the first time.
Tags: -
Related entries:
{writePopularity}Last update: 2012-12-16 07:39
Author: Michael Adams
Revision: 1.3

{translationForm}
You cannot comment on this entry